The Department of Exercise Physiology is proud to be organizing the first scientific symposium under the title "The role of exercise physiology in athletic achievement and public health". The symposium, sponsored by Taheel technology, intends to serve as a platform for a global audience of academics and scholars from local and international universities to gain invaluable experience in presenting their research findings in the field of exercise physiology. The event will be held May 1 _ 2, 2016 at King Saud University Foyer.
Program:
Sunday, May 1st: 8:00 a.m. - 3:00 p.m.
                         Location: Conferences Building, Hall (26-B).
                         The different sessions will be broadcasted via KSU
                         CCTV for women, at the College of Applied Medical Sciences.
Monday, May 2nd:  9:00 a.m. - 3:00 p.m.
                        Location: The Department of Exercise Physiology
                                         College of Sport Sciences and Physical  Activity
                                          King Saud University 
Please accept our invitation to attend the symposium and register on the following link.
If you have any questions please contact Dr. Yahya Alayafi on Mobile: 0556781366 or by email: yalayafi@ksu.edu.sa
Chair of Exercise Physiology Department
Dr. Sulaiman Omar Aljaloud
The objectives of the symposium
To share and review the latest findings in theories and methods related to exercise physiology to develop the athletic performance
To review and discuss the latest scientific developments and recommendations related to active life style to prevent and treat diseases resulting from lack of physical activity
To review the most important results of recent studies in the field of athletes' nutrition
To promote partnership with relevant government sectors in the areas of improving performance and public health.  
Symposium topics
The recent scientific theories of sport physiology and its role in performance development and athletic achievements. 
Recent physiological laboratory and field tests to evaluate athletic performance.
Theories and applications of Exercise Physiology in the prevention and treatment of chronic diseases in the Kingdom of Saudi Arabia.
The role of the nutritionist for athletes in the development of athletic performance
Joint collaboration between exercise physiology departments and military and civilian institutions. 
Activating the role of exercise physiology laboratories for community services.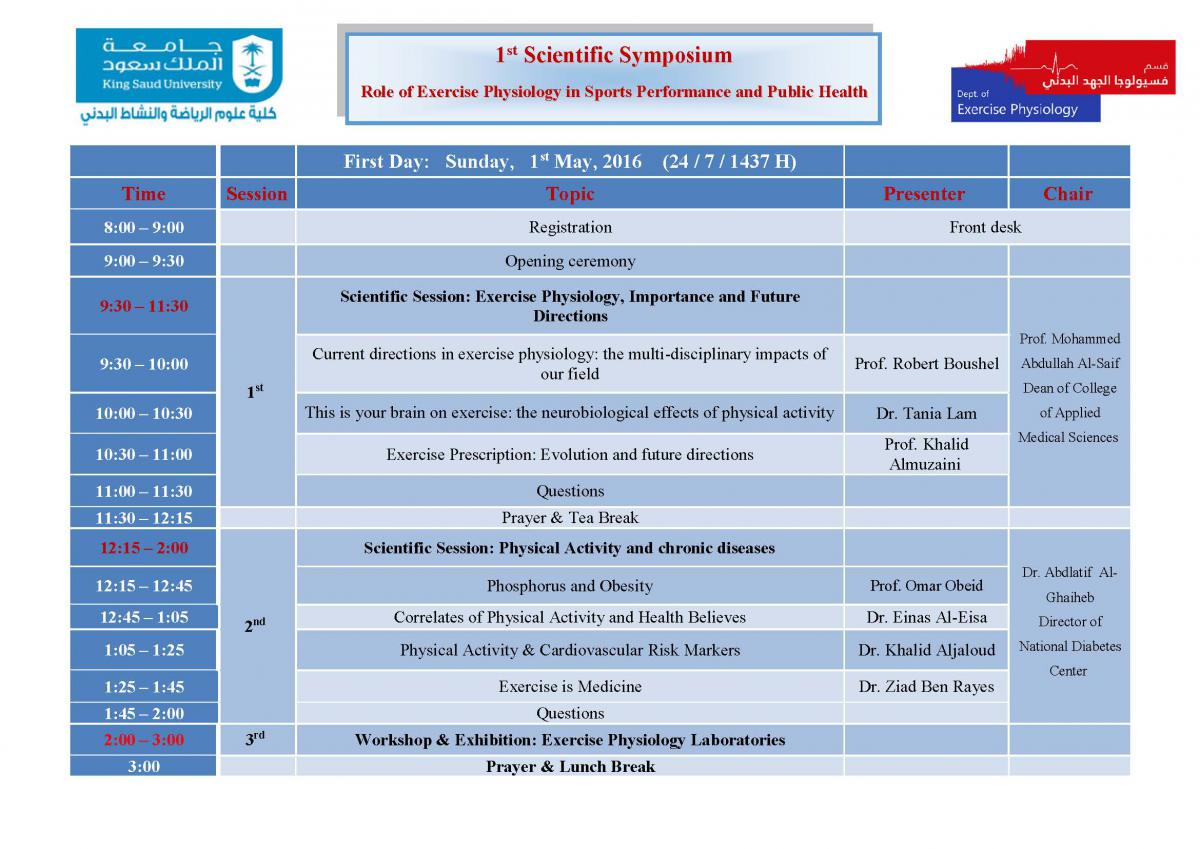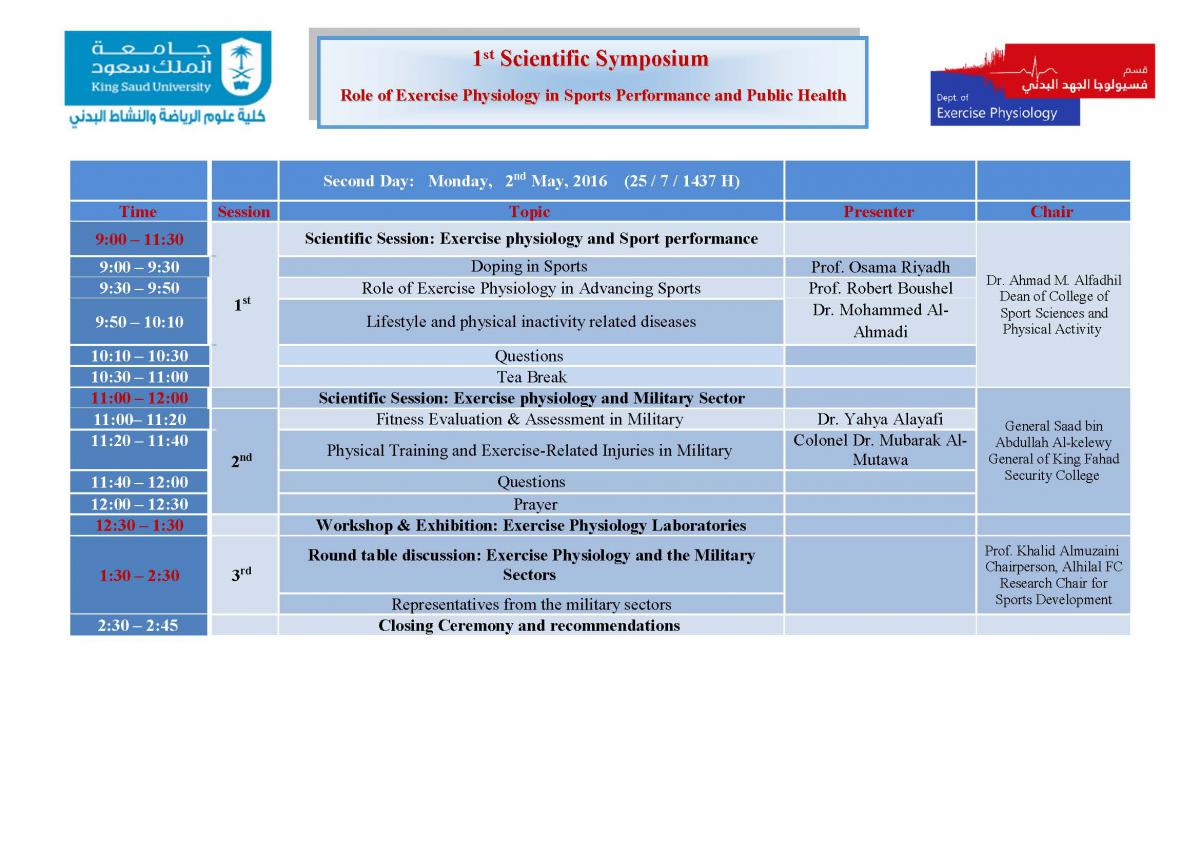 SEO keyword:
The first scientific symposium under the title "The role of exercise physiology in athletic achievement and public health"